For all your Clothing & Corporate Gift needs and Inhouse Embroidery & Printing
Chocolate Flowers

Chocolate Flower arrangements, download the full catalogue
Heat Transfer Printing


The most versatile printing process. Print on T-shirts, caps, mugs, corporate and promotional clothing & items.
Animal Heat Transfer Prints (2.26 MB)
Youth Heat Transfer Prints (1.17 MB)
Wild Cats Prints (429 KB)
Humour Heat Transfer Prints (822 KB)
Aquatic Animal Prints (4.30 MB)
Ladies Fashion Prints (416 KB)
If you would like more information or a quotation, please contact us Here.
Colour Changing Transfers
Explosive colour changing transfers that change colour as soon as it comes in contact with the suns rays.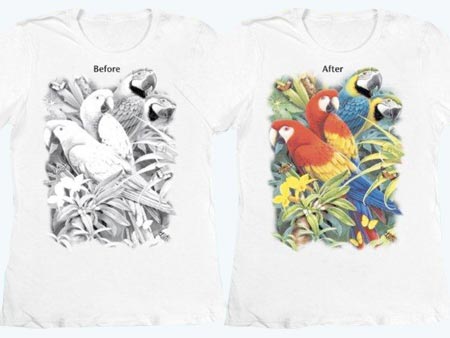 Colour Changing Heat Transfer Prints (1.80 MB)
Please contact us if you have any questions regarding the heat transfers or if you are interested in any of the designs.